Key features of the project developed for the Port of Palma de Mallorca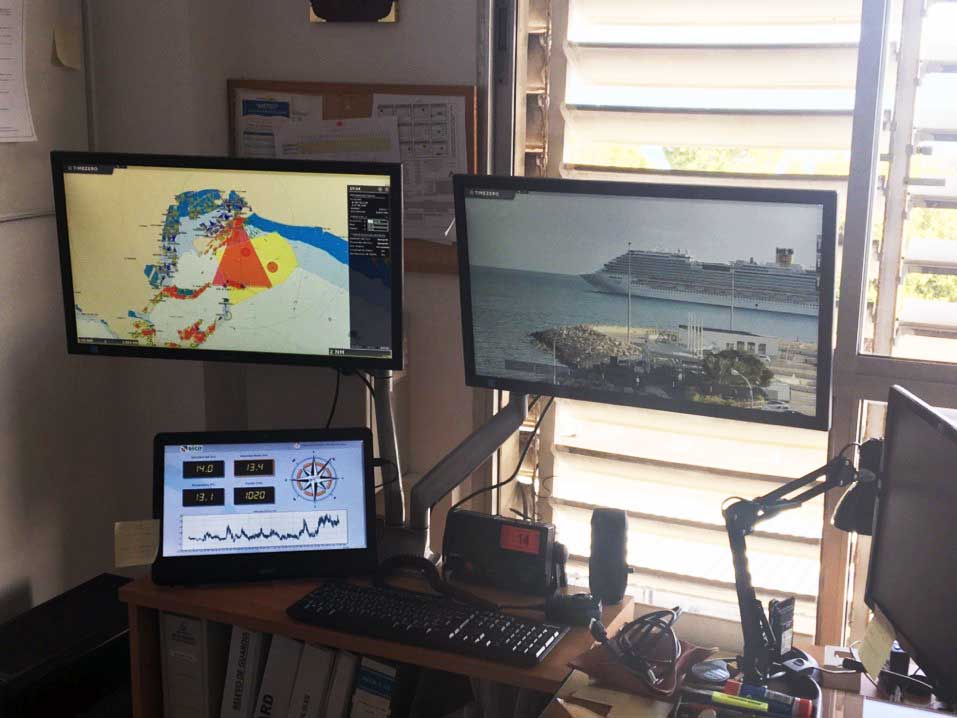 To help pilots monitor maritime traffic in and around the Port of Palma de Mallorca, an automated and intuitive coastal surveillance solution was necessary. The port receives a large amount of traffic and it was important that the solution would be able to automatically identify every vessel that enters the critical area. Thanks to TZ Coastal Monitoring, they are now equipped with a straightforward solution that makes their daily operations significantly easier.
The essential features for this operation are the Radar combined with automatic camera tracking. This capability allows the operators to be alerted instantly when a boat enters the control zone while having a clear visual of the vessel. Thanks to this, they are constantly aware of every boat that comes close to the area. Additionally, the AIS function lets them know the information of the boat as it is picked up by the radar and camera.
Now that the solution is well installed and helping keep the rig safe, the TIMEZERO team remains available for the operators should they need any technical assistance.